Welcome to our parish
If you are visiting the area and would like to attend Mass (SUNDAY 09.30am) please enter the following postcode in your  satnav  HX7 5EA For All Parish Mass Times please see the Newsletter Page and click on the latest newsletter. For Mass Times in the Halifax Deanery see below.
Thank you for choosing to make a donation please click on the button below.

Please visit our Newsletter page for more parish news.
Mary's Month

We have just begun Mary's Month. Each year during May we think of ways in which we give that place of honour to Our Blessed Mother. Any tokens of love and affection which mothers receive are welcomed and cherished. Mary is no exception, since she was, and continues to be, the Mother of those who follow her Divine Son. Honour any image of Mary that you have in your homes by giving it a special prominence during May; pray the Rosary, or a part of the Rosary each day alone or in our family groups; speak to her as a trusted friend, confidant and most beautiful of all mothers.
Please see the Newsletter page for more details
Remember – Hands – Face – Space – Ventilate

To register see below.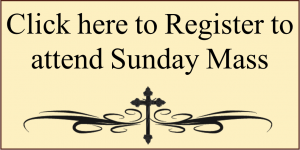 PARISH PRIEST – Rev Fr  Larkin – THE GOOD SHEPHERD, Royal Fold, New Road, Mytholmroyd, HX7 5EA
Postal Address for the Parish Priest –

The Presbytery, Bolton Brow, Sowerby Bridge, HX6 2BATel 01422 832085
Registered Charity No. 249404