Welcome to our parish
If you are visiting the area and would like to attend Mass (SUNDAY 09.30am) please enter the following postcode in your  satnav  HX7 5EA For All Parish Mass Times please see the Newsletter Page and click on the latest newsletter.
Please visit our Newsletter page for more parish news.
GUIDANCE ON COVID AFTER THE 19 JULY

Sunday Obligation – Statement from the Catholic Bishops of England                           

 It is our continuing judgement, therefore, that it is not possible at the present time for all of the faithful to attend Mass on a Sunday thus fulfilling their duty to God. It is hoped that it will be possible for all Catholics in England and Wales to fulfil this most important Church precept, that of the Sunday Obligation, by the First Sunday in Advent 2021. In the meantime, all Catholics are asked to do their best to participate in the celebration of the weekly and Sunday Mass.

GOV.UK – QR POSTER SERVICE Email message to your parish priest.You are strongly encouraged to retain your NHS QR code poster and maintain your "logbook" containing attendees' contact details. By asking individuals to check in and promptly sharing the records of those who provide their contact details with NHS Test and Trace, you will help us to identify people who may have the virus. NHS Test and Trace will only ask for your records if there is an outbreak at your venue, and then alert attendees who checked in on the same day.

REMEMBER if your health is not good and you are vulnerable, if you have a cough or cold or temperature you should stay at home.
Please see the Newsletter page for more details
Remember – Hands – Face – Space – Ventilate
Thank you for choosing to make a donation please click on the button below.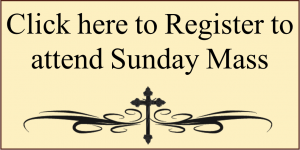 PARISH PRIEST – Rev Fr  Larkin – THE GOOD SHEPHERD, Royal Fold, New Road, Mytholmroyd, HX7 5EA
Postal Address for the Parish Priest –

The Presbytery, Bolton Brow, Sowerby Bridge, HX6 2BATel 01422 832085
Registered Charity No. 249404