Welcome to our parish
If you are visiting the area and would like to attend Mass (SUNDAY 09.30am) please enter the following postcode in your  satnav  HX7 5EA For All Parish Mass Times please see the Newsletter Page and click on the latest newsletter.
Please visit our Newsletter page for more parish news.
GUIDANCE ON COVID Remember – Hands – Face – Space – Ventilate
Face Coverings a good idea in indoor settings. Hand Sanitiser available for people to use. Congregational Singing under review. The Communion Rite Sign of Peace remains suspended. REMEMBER if your health is not good and you are vulnerable, if you have any symptoms of flu or covid you should stay at home. Thank you for your continuing support
Please see the Newsletter page for more details
Thank you for choosing to make a donation please click on the button below.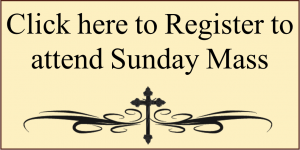 PARISH PRIEST – Rev Fr  Larkin – THE GOOD SHEPHERD, Royal Fold, New Road, Mytholmroyd, HX7 5EA
Postal Address for the Parish Priest –

The Presbytery, Bolton Brow, Sowerby Bridge, HX6 2BATel 01422 832085
Registered Charity No. 249404