Welcome to our parish
If you are visiting the area and would like to attend Mass (SUNDAY 09.30am) please enter the following postcode in your  satnav  HX7 5EA For All Parish Mass Times please see the Newsletter Page and click on the latest newsletter.
Please visit our Newsletter page for more parish news.
THE NEW YEAR 2022 A fervent Deo Gratias for all that has been achieved during a most challenging year. Thank you to all who have been involved in preparing the Church for the celebration of Christmas and the Octave, and to all who have taken part in the liturgies  … thank you for your support.
GUIDANCE ON COVID – Hands – Face – Space – Ventilate
Clarification on the Sunday Obligation – The Bishops, now having reflected on the current situation in England and Wales, recognise that the causes and effects of the pandemic are still present to such a degree that the absolute duty for all to freely attend the Sunday Eucharistic Celebration cannot yet be fulfilled.
Covid Guidance 
Be advised that if you have any symptoms of Covid-19, stay at home.
Hand sanitiser continue to be available on entry to the church.
Good ventilation and airflow should be enabled throughout the church premises.
Face coverings – compulsory in places of worship unless you are exempt from doing so.
Everyone should test using a lateral flow device, particularly before entering a high-risk setting involving people you wouldn't normally come into contact with, or when visiting a vulnerable person (Government announcement of the move to Plan B in England).
In all of this, I thank you for the generous way that you have looked after and assisted one another in feeling safe when coming before the Lord in prayer.
LOOKING FORWARD 
SUNDAY 02 JAN 2022 MASS+ 09.30am SECOND SUNDAY AFTER THE NATIVITY
 WEDNESDAY 05 JAN 2022 NO MASS TODAY
SATURDAY 08 JAN 2022 MASS+ 10.00am
SUNDAY 09 JAN 2022 MASS+ 09.30am
Please see the Newsletter page for more details
Thank you for choosing to make a donation please click on the button below.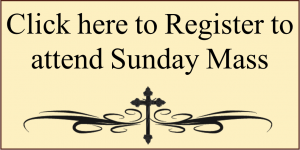 PARISH PRIEST – Rev Fr  Larkin – THE GOOD SHEPHERD, Royal Fold, New Road, Mytholmroyd, HX7 5EA
Postal Address for the Parish Priest –

The Presbytery, Bolton Brow, Sowerby Bridge, HX6 2BATel 01422 832085
Registered Charity No. 249404