Welcome to our parish
If you are visiting the area and would like to attend Mass (SUNDAY 09.30am) please enter the following postcode in your  satnav  HX7 5EA For All Parish Mass Times please see the Newsletter Page and click on the latest newsletter. For Mass Times in the Halifax Deanery see below.
Thank you for choosing to make a donation please click on the button below.

Please visit our Newsletter page for more parish news.
THE CHURCH WILL BE OPEN FOR PRIVATE PRAYER
Private prayer in the church starting Wednesday 11 November 2020.
Days:
Saturday at 9.30 – 10.30am
Wednesday at 12noon – 1pm
These times are subject to change at short notice.
Please download the app and scan our QR code as you come into church .
Our thoughts
are beginning to turn towards the end of the lockdown on 2 December 2020 and to Christmas. We do not know what restrictions might be relaxed over the Christmas period and what is possible for the celebration of Holy Mass at Christmas. We can assume that there will certainly be restrictions on the numbers of people who will be able to attend our Church at any one time. With that in mind the early thinking within our Diocese is to remind ourselves that Christmas is an octave – eight days – and that Masses celebrated between Christmas Day and New Year's Day are all Christmas Masses. So assuming the restrictions are similar to those before the lockdown, we should arrange to come to Holy Mass sometime during that period to celebrate Christmas. At the moment there are many unknowns, please continue to visit our parish website for the latest news.
Funerals Funeral Masses as well as Funeral Services may continue to be celebrated, with an attendance of up to 30 people (not including those who are required for the celebration, e.g. the priest, funeral staff, stewards etc).
Emergency Visits It is permitted to respond to a request to visit the private home of a parishioner to administer the Sacraments of Baptism, or Anointing of the Sick and/or Viaticum to someone who is in imminent danger of death (in extremis), observing the necessary regulations.
Sacrament of Reconciliation We cannot, during this period of national lockdown, provide a responsible and safe access to the Sacrament of Reconciliation for the faithful.
From Bishop Marcus to the clergy (5th November 2020) – In making judgements about ability to exercise ministry during this heightened period of infection, I urge those priests who have heightened vulnerability owing to age or a health condition, to carefully consider their own circumstances and wellbeing, as well as the needs and safety of others.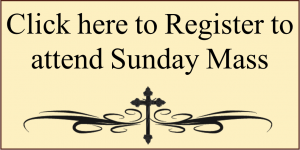 For weekday Masses – there will be no need to book online.
TO OUR CATHOLIC UNIVERSE READERS IN THE PARISH at the moment you are unable to collect your paper at Mass, but you can get it delivered direct to your home every week, POST FREE. Please go to www.thecatholicuniverse.com or call them on 0161 820 5722 and they will arrange for you. SPECIAL OFFER 3 MONTHS :-£22.00 or 12 Months:- £80.00
PARISH PRIEST – Rev Fr  Larkin – THE GOOD SHEPHERD, Royal Fold, New Road, Mytholmroyd, HX7 5EA
Postal Address for the Parish Priest –

The Presbytery, Bolton Brow, Sowerby Bridge, HX6 2BATel 01422 832085
Registered Charity No. 249404