Welcome to our parish
If you are visiting the area and would like to attend Mass (SUNDAY 09.30am) please enter the following postcode in your  satnav  HX7 5EA For All Parish Mass Times please see the Newsletter Page and click on the latest newsletter. For Mass Times in the Halifax Deanery see below.
Thank you for choosing to make a donation please click on the button below.

Please visit our Newsletter page for more parish news.
Opening For Holy Mass      Dear Friends, the Health Secretary announced new restrictions on household contact  – specifically Greater Manchester, and parts of East Lancashire and West Yorkshire. The government require face covering at indoor settings where you are likely to come into contact with people you do not normally meet, such as places of worship. The exceptions are those which are granted for all other situations and include anyone under 11yrs, or those with disabilities, or hidden health conditions such as breathing difficulties, mental health conditions or autism. Please ensure that you have a face-covering / mask with you and to put it on before you enter the church. Please let the stewards know when entering church if you are exempt, as this will make things easier for them and for you.
Before registering to attend Mass:  remember, if your health is not good and you are vulnerable, if you have a cough or cold or temperature you should stay at home. Also, if you are awaiting the results from being tested for COVID-19 stay at home.
• If you have been in contact with any known or suspected cases of COVID-19 in the past 14 days, stay at home.
• If you have returned, or been in contact with anyone else who has returned, from overseas in the past 14 days, stay at home.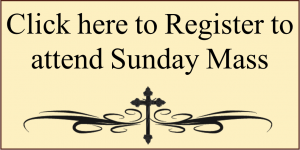 For weekday Masses – there will be no need to book online. This will help those who have no internet access, however, it will be limited to 30 places. Please understand that if you turn up at the last minute you may find that all 30 places have been taken and you will need to make other arrangements.
MASS TIMETABLE
SUNDAY 09.30 – MUST BOOK ONLINE – please be seated by 9.20am
WEDNESDAY 12.00 & SATURDAY 10.00am – no need to book online.
If you have any questions, concerns or suggestions contact Fr Larkin Tel: 01422 832085 or by email.
2020 Weekend Masses in the Halifax Deanery
NOTICE

::

THERE WILL BE NO EVENING MASS ON SUNDAY IN CHURCH UNTIL FURTHER NOTICE
.
There will be
NO MASS

at Blackshawhead (Tuesday), Hebden Royd Methodist Church (Thursday) and Kershaw Community Centre (Friday) until further notice.
PARISH PRIEST – Rev Fr  Larkin – THE GOOD SHEPHERD, Royal Fold, New Road, Mytholmroyd, HX7 5EA
Postal Address for the Parish Priest –

The Presbytery, Bolton Brow, Sowerby Bridge, HX6 2BATel 01422 832085
Registered Charity No. 249404