Welcome to our parish
If you are visiting the area and would like to attend Mass (SUNDAY 09.30am) please enter the following postcode in your  satnav  HX7 5EA For All Parish Mass Times please see the Newsletter Page and click on the latest newsletter. For Mass Times in the Halifax Deanery see below.
Thank you for choosing to make a donation please click on the button below.

Please visit our Newsletter page for more parish news.
2021

Holy Mass – You can leave home to attend Holy Mass, a funeral, a cemetery or a remembrance garden.

Our church will review our risk, especially all factors that could affect good COVID security
Sufficient stewarding and management of the venue
Sufficient cleaning after acts of communal worship
Maintaining good social distancing – good ventilation – wearing of face coverings
Mass should be celebrated reverently but in the briefest period of time possible
Ensure booking systems are in place and effective.
Ensure that contact details of all present are recorded for 21 days.
Where feasible have an NHS Test and Trace QR Code for each church
If for any reason the above measures cannot be adequately achieved, we would have to temporarily close the church
For more information visit www.gov.uk/coronavirus
Remember – Hands – Face – Space – Ventilate

To register see below.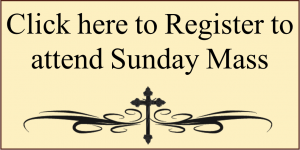 PARISH PRIEST – Rev Fr  Larkin – THE GOOD SHEPHERD, Royal Fold, New Road, Mytholmroyd, HX7 5EA
Postal Address for the Parish Priest –

The Presbytery, Bolton Brow, Sowerby Bridge, HX6 2BATel 01422 832085
Registered Charity No. 249404