Our thoughts
are beginning to turn towards the end of the lockdown on 2 December 2020 and to Christmas. We do not know what restrictions might be relaxed over the Christmas period and what is possible for the celebration of Holy Mass at Christmas. We can assume that there will certainly be restrictions on the numbers of people who will be able to attend our Church at any one time. With that in mind the early thinking within our Diocese is to remind ourselves that Christmas is an octave – eight days – and that Masses celebrated between Christmas Eve/Day and New Year's Day are all Christmas Masses. So assuming the restrictions are similar to those before the lockdown, we should arrange to come to Holy Mass sometime during that period to celebrate Christmas. At the moment there are many unknowns, please continue to visit our parish website for the latest news.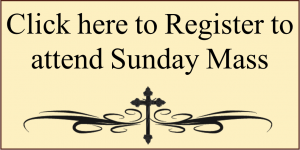 Short Version of the NEWSLETTER
The Mark 10 Mission – Bringing the little ones to Jesus visit www.themark10mission.co.uk
NEWSLETTER 2020 11 Christ the King 22nd Nov 2020
NEWSLETTER 33rd Sunday in Ordinary Time 15th Nov 2020
NEWSLETTER 32nd Sunday in Ordinary Time 8th Nov 2020
NEWSLETTER All Saints 1st Nov 2020
NEWSLETTER 30th Sunday in Ordinary Time 25th Oct 2020
Resumption of Holy Mass at Good Shepherd
Frequently Asked Questions (FAQs) – Re-opening of churches for the celebration of Mass
PARISH REVIEW Please see below parish review documents – perhaps you will need a cuppa and a biscuit to help you negotiate the final reports!
Parish Review 2018 Final Report Part 3 Verbatim Comments
Parish Review 2018 Part 2 Appendix A graphs
Parish Review 2018 Final Report Part A Main Summary
Please see below a 'LETTER TO THE CLERGY AND FAITHFUL IN THE DIOCESE OF LEEDS' (together with the copy of the Letter of His Holiness Pope Francis to the People of God) The Bishop has asked that both letters are to be made available this weekend (26 AUG 2018).  LETTER TO THE CLERGY AND FAITHFUL IN THE DIOCESE OF LEEDS  and  LETTER OF HIS HOLINESS POPE FRANCIS TO THE PEOPLE OF GOD