MAY HE REST IN PEACE

I write to inform you of the funeral arrangements for Rev Edwin Murphy who died on Sunday 29 May, aged 101.

Deacon Edwin's body will be received into the Church of St Edward the Confessor, Chapel Lane, Clifford, LS23 6HU on Thursday 16th June, 6:30pm and Holy Mass will be celebrated.

Bishop Marcus will celebrate the Funeral Mass on Friday 17th June, 11:00am.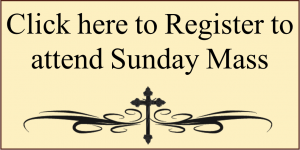 Thank you for choosing to make a donation please click on the button below.

2022 06 19 NEWSLETTER – WK12 THE MOST HOLY BODY AND BLOOD OF CHRIST
2022 06 12 NEWSLETTER – WK11 THE MOST HOLY TRINITY
2022 06 05 NEWSLETTER – WK8 Pentecost
2022 05 29 NEWSLETTER – WK7 EASTER SUNDAY
2022 05 22 NEWSLETTER – WK6 EASTER SUNDAY
2022 05 15 NEWSLETTER – WK5 EASTER SUNDAY
2022 05 08 NEWSLETTER – WK4 EASTER SUNDAY
2022 05 01 NEWSLETTER – WK3 EASTER SUNDAY
2022 04 24 NEWSLETTER – WK2 EASTER SUNDAY
2022 04 10 NEWSLETTER – EASTER SUNDAY OF THE RESURRECTION OF THE LORD
2022 04 10 NEWSLETTER – PALM SUNDAY OF THE PASSION OF THE LORD
NEWSLETTER 
NEWSLETTER 
NEWSLETTER